Labels
Create labels in various ways at home
Labels are printed DMN codes placed on items of your choice. DMN code is a simple QR code with encoded unique address for your item. Print them on paper, on stickers, in color or black and white. Feel free to play with the designs. We provide everything free. To manage these codes and accept chat requests use our mobile application that is free to download for iOS and Android.
Are you a charity, NGO or similar organization?
Create a custom label design with your logo and your mission
Sell them to your supporters or give them away as a gift
Help each other in this simple way 🙂
The easy way
Install our app on your mobile phone
Register
Create new item on the 'Items' page by clicking on the '+'
Fill in the required fields. Add a picture of the item if you like
Click on 'Create'
Click on 'Download'
Variously designed item labels will arrive into your mailbox shortly
Pick the one you like and print it
Cut it out and insert it behind the windshield, for example
The nice way
We have prepared a simple template for Avery labels that are available worldwide. You can get them at your local stationary shops or online. For UK see product code L7782 or L7060 and for US 94227 in various material options.
Download our prepared template.
Choose either UK standard design / US standard design to be placed on top of the objects or the UK mirrored template / US mirrored template to be sticked to windows or glass form the inside.
Download 21 codes for the UK templates or 18 codes for the US template generated csv file for later import
Launch Avery the template designer
Click OPEN and than LOAD PROJECT FROM COMPUTER
Select the downloaded file from STEP 1
In the OBJECT LIST to the right, find and click the BARCODE1
Then to the left click EDIT BARCODE
EDIT DATA -> REPLACE SPREADSHEET -> BROWSE FOR FILE
select the file downloaded from STEP 2
Leave delimiter to COMMA and click OK then NEXT
DRAG&DROP the grey rectangle to the WEBSITE rectangle
Click FINISH and adjust the size of the QR code if necessary (Code width 19.8137)
Place the Avery sheet to your printer
Print the labels or modify them before print
Stick them to you chosen items like car window, bike, letter box etc..
In order to pair the code with your account, scan the code from the mobile app
If you create other templates feel free to send them to us. We'll make them available to others.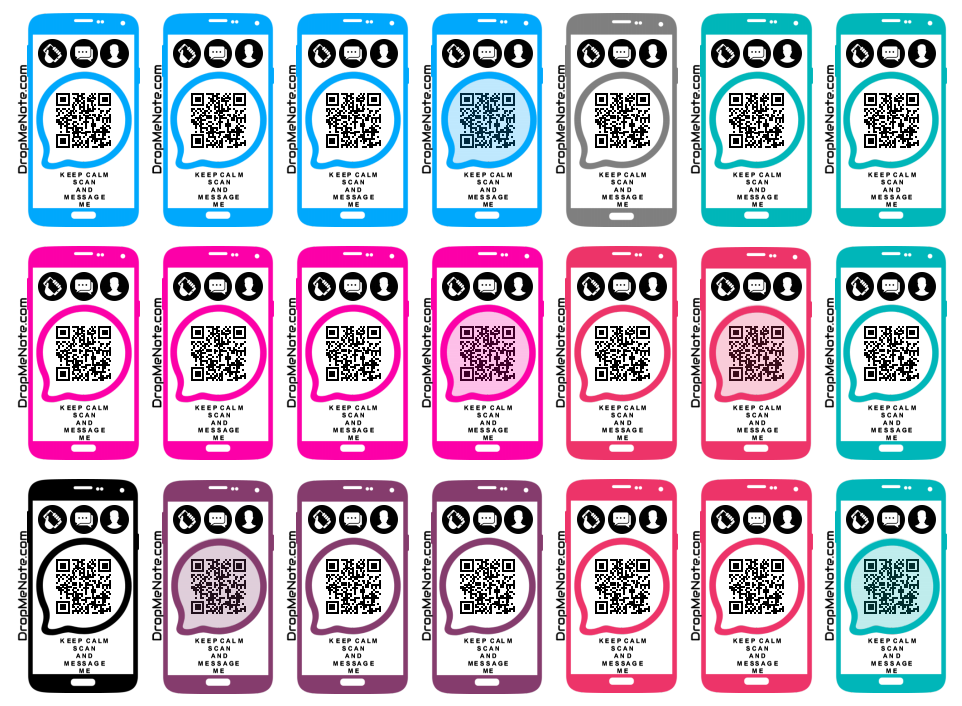 The creative way
This one is for a skilled user. Do you have a way how to create unique labels your preferred way and all you need is valid DMN code set? For this and similar situations you can download a CSV (plaintext) file to your computer and import in any tool that supports it. You can also open it in a notepad and cut and paste to wherever applicable.
Choose how many codes you want to download in the dropdown box
Save the generated file to your local disk
Each line in the file represents a unique DMN code but in text format
You need to convert the text lines into QR codes before print
If you are a skilled user you know how to do the step above
Find inspirations on youtube or in avery video
Congratulations, now you have created a valid DMN code(s)
Print the labels containing the the DMN codes
Scan a code within the DropMeNote mobile app
Go on and create the item for the DMN code
Enjoy the app !